Divorce Paralegal
DUE TO THE RISING COSTS OF LEGAL FEES MANY PEOPLE LOOK TO ALTERNATIVES WHEN IT COMES TO HIRING SOMEONE TO HELP THEM WITH THEIR LEGAL SITUATION.
Hiring a divorce paralegal may be one of those options that people may consider.
Can I hire a divorce paralegal instead of an attorney?
Yes you can but before doing that please understand that the State of Florida a paralegal working for the public cannot call her or himself by that title. Someone with paralegal credentials and/or experience can only use that title in the State of Florida when they work directly for an attorney.
Divorce paralegals in the State of Florida may call themselves divorce consultant, document preparer, legal document assistant, legal document preparer, etc. so that's how you may find them when searching for one.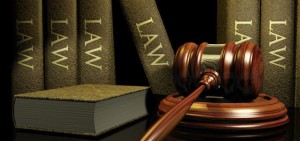 What kinds of things can a divorce paralegal do for me?
Complete your divorce forms
Notarize the forms
Help you upload the divorce forms on the court's web portal
Help you request court hearings
Post ads on publications if required
How do I choose a divorce paralegal?
The best way to choose a divorce paralegal is by asking friends that may have used one, personally know one or work with someone with such credentials. Yelp may be a great resource to find someone and even Facebook. However, I find that divorceinfloridaonline.com is the quickest way to find a local divorce paralegal, hands down.
How much does it cost to hire a divorce paralegal?
Some paralegals charge by the hour however most paralegals with divorce experience will charge by the type of divorce you need. If you have children your divorce typically will cost more due to the complexity and amount of forms needed. Some paralegals all they do is type and notarize the forms, others help you file the forms using the court's online system, yet others will manage everything for you; it all depends on how they feel their work is better suited and your budget.
While most divorce attorneys charge anywhere from $1,000 and up a divorce paralegal can typically charge anywhere between $149 and $500, again it will depend on your case and the level of service you will receive.
Secret Weapon Attorneys do not want you to know:
Did you know that if you receive low monthly income or no income at all you can quality to have the court filing fees waived? Yes, even if you use a divorce paralegal you qualify!
For more information on the court filing fee waiver check out this webpage:
Florida Divorce with No Filing Fees